Ashe is a Champion card in Legends of Runeterra from the Freljord region. You can find all Legends of Runeterra cards on RuneterraFire.
Champion
Freljord

3,000 Shards
Attack:
5
Health:
3
Mana:
4
Frostbite Set a unit's Power to 0 this round. It can be changed after.
Card Text
Attack: Frostbite the Strongest enemy.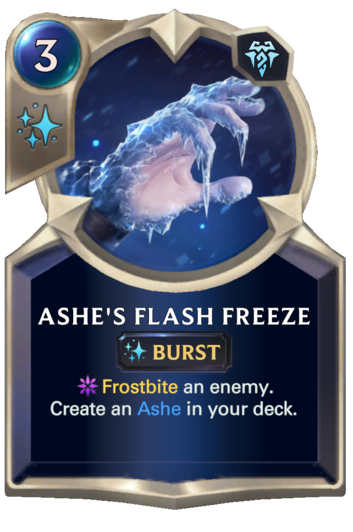 Spell
Ashe's Flash Freeze
Frostbite an enemy. Shuffle an Ashe into your deck.
Flavor Text
"When I look out over my home, I see what it is, but also what it could be. Prosperous and plentiful, not only for my people, but for all those who seek peace. The Freljord, united."