Elise is a Champion card in Legends of Runeterra from the Shadow Isles region. You can find all Legends of Runeterra cards on RuneterraFire.
Champion
Shadow Isles

3,000 Shards
Attack:
2
Health:
3
Mana:
2
Fearsome Can only be blocked by enemies with 3 or more Power.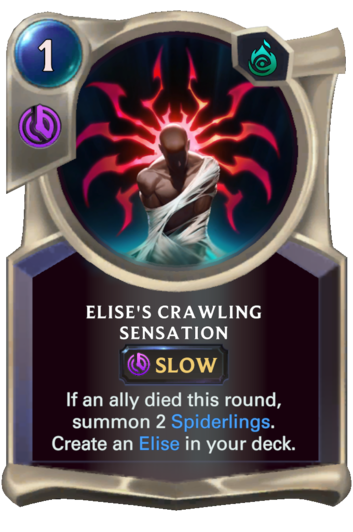 Spell
Elise's Crawling Sensation
If an ally died this round, summon 2 Spiderlings. Shuffle a Elise into your deck.
Flavor Text
Once the head of a powerful Noxian house, Elise's dark ties to the Shadow Isles granted her unnatural youth and beauty in exchange for a few unwitting souls offered in sacrifice. An easy decision.