Fiora is a Champion card in Legends of Runeterra from the Demacia region. You can find all Legends of Runeterra cards on RuneterraFire.
Champion
Demacia

3,000 Shards
Attack:
3
Health:
3
Mana:
3
Challenger Can choose which enemy unit blocks.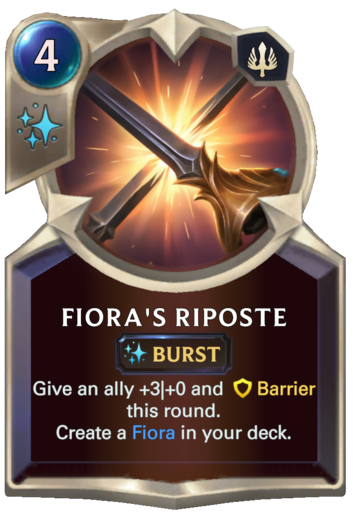 Spell
Fiora's Riposte
Give an ally +3|+0 and Barrier this round. Shuffle a Fiora into your deck.
Flavor Text
"From arena to tournament, training ground to battleground, I long for a worthy opponent. I will not rest until I know I am the greatest."