Hecarim is a Champion card in Legends of Runeterra from the Shadow Isles region. You can find all Legends of Runeterra cards on RuneterraFire.
Champion
Shadow Isles

3,000 Shards
Attack:
5
Health:
5
Mana:
6
Overwhelm Excess damage I deal to my blocker is dealt to the enemy Nexus.
Card Text
Attack: Summon 2 attacking Spectral Riders.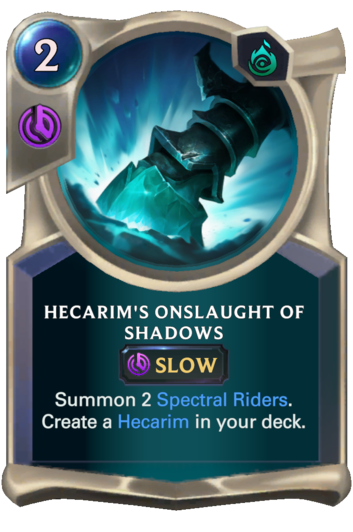 Spell
Hecarim's Onslaught of Shadows
Summon 2 Spectral Riders. Shuffle a Hecarim into your deck.
Flavor Text
That's not thunder. The Shadow of War is on the horizon.