Lux is a Champion card in Legends of Runeterra from the Demacia region. You can find all Legends of Runeterra cards on RuneterraFire.
Champion
Demacia

3,000 Shards
Attack:
4
Health:
5
Mana:
6
Barrier Negates the next damage the unit would take. Lasts one round.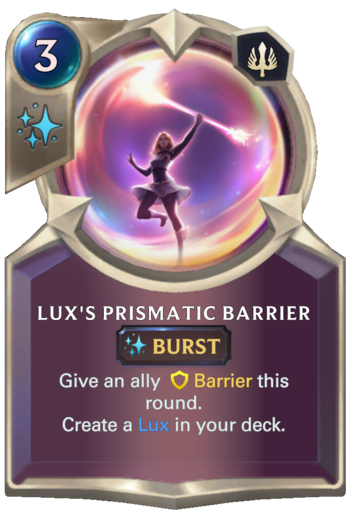 Spell
Lux's Prismatic Barrier
Give an ally Barrier this round. Shuffle a Lux into your deck.
Flavor Text
"I've always known there's something different about me... a light from within. I'm not sure what it is, but I have to find out!"